Orion Summer Social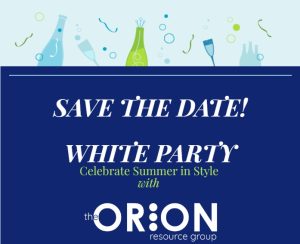 White Party
Celebrate Summer in Style with



Come party where the Networking is Hot, but the Drinks are nice and Cool!
Wear you summer whites and join us for our annual summer soiree!
More details to follow soon!
Looking forward to seeing everyone in person!
Hosted by:
Jackie Rothermel, Head of the Orion Meetings and Experiences Committee
and
Melissa Sheehan, Orion FA Leader and NYC Co-Chapter Leader
The Bristal Assisted Living at York Ave
622 York Ave, New York, NY 10028
Please log in to register for this event.
Log in