Orion NYC/NNJ Co-Chapter IN-PERSON Meeting
Kindness, Questions and Caregiving: Practical Ways to Facilitate More Compassionate Communication
Caregiving often requires difficult conversations throughout the care journey. We can better understand and respond to one another's needs when we use compassionate communication:  
Listening, observing, and questioning in a setting of collaboration so that all caregiving decision-makers feel heard and valued.
Becoming more skilled at fostering effective communications to modulate stress and allow all care partners to better collaborate; family, partners in the circle of care, and providers supporting them. 
Join us for an opportunity to learn proven approaches so that we can better support our clients and all those we care for.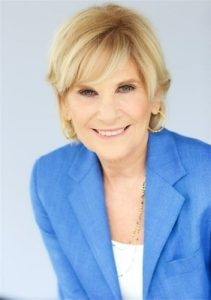 SPEAKER: Dr. Dale Atkins
Dr. Dale Atkins is a psychologist with over 40 years' experience as a relationship expert. She is the author of 7 books, many articles and journals, and speaks, lectures and leads seminars worldwide. She has appeared regularly on NBC's TODAY and CNN.  Dale has a private psychology practice in NYC and has been a member of and and advisor to several nonprofit boards.
ADVANCE REGISTRATION REQUIRED
Hosted by: 305 West End Assisted Living
305 West End Avenue
New York, New York 10023
United States
Map It
Please log in to register for this event.
Log in